Until Love Is Equal
Posted
18
November
2011
by
Nick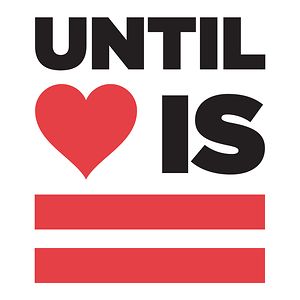 Tonight, The Meanwhile, the bar I work at is hosting a benefit for the group Until Love is Equal. This has been an amazing group and I'm honored to work on a night that benefits an organization fighting for one of the most basic human rights. This note was written back in July by one of the founders of ULIE, Erin Wilson. I felt the need to share it. Enjoy!
————————————————————————————————————————————————————
This movement, Until Love Is Equal, didn't "start" as much as it "coalesced." When Holland's City Council failed to stand up and protect a vulnerable and frankly despised minority of fellow Americans – we did.
The sense of right and wrong that led us here is unlearned – it just is. We are a moral and good people. Those who oppose the anti-discrimination ordinance are unwittingly obstructing something that is moral and good. Our movement is a tool to repair a thing that got broken.
The commitment to fairness and love that coalesced this movement… existed long before Until Love Is Equal. We just gave it a name. It has had many names. Mohandas Ghandi called it "Satyagraha." It means standing firmly behind one's ideals, with non-hatred as a guiding principle. Non-cooperation with evil. The power of truth.
We've formed an unintentional Satyagraha. We have conducted ourselves as if the means and the ends were inseparable and this is a beautiful thing. We've treated our opponents lovingly and respectfully, especially to the extent that they would stop obstructing a just end.
I have witnessed such boldness in the past month, here. And behind the scenes, people with so much to lose have summoned such courage, and acted on it. For so long this reflex seemed to be conditioned out of us: we had come to suppress the urge to get up, stand up. Who knows why. Perhaps we simply adapted to our environment out of a sense of survival, maybe for fear of reprisals. "Resistance" became the kid on the milk carton: we'd see her picture and read about her but it felt like that girl was gone for good.
I don't know what happened in the past month, but the weather is changing. Maybe it's the issue. Maybe it's all the issues piled on top of one another. Something is different. We're remembering what we had forgotten – the fact that we can change things, and make things right. It's like muscle memory.
I hope to see you tonight in Holland, at City Hall. And again in two weeks, at the next City Council meeting. And at the one after that. And when there's a vote, and when it passes, we hope to redouble our efforts as the opponents find new ways to create tension and propagate injustice. We'll do this as long as it takes. Until there is a just end. Until love is equal.
In ten years, when the landscape has changed – when we look back at this immoral, unjust chapter in Michigan's history with some sense of shame – we will also know that thousands of people stepped forward. Many who have nothing to gain but much to lose. This amazing thing coalesced and we did not remain silent. It has been uneasy, sometimes frightening, and most of our work is ahead of us. Yet here we are.
This is a privilege, to be here with you. Thank you for being part of this.
Yours,
Erin